Get Your FREE Copy
of the DYB Book…
Build A $1Million Business By Joining A Mastermind Group
Faster than DIY, is your own personal peer group. When you join a DYB Mastermind Group you get personal coaching and perspective from your peers for just $250 a month. Get Your Spot Here…
DYB... has changed our business.
A great coach, a great team, and a great community all focused on our success and being a positive entity in our communities.
Anyone I meet that's really trying to grow a business gets an earful about DYB and how this team has helped change our business.
Shawn Derby - Sir Paints A Lot
Fearless leader (owner)
I can honestly say, as a Master Painter who has been in the trades 60 years and has been a licensed contractor in California for 45 years, Steve Burnett has great great stuff for anyone who wants to take their business to another level. I don't profess to know it all, and that is why I have associated myself with Steve. Great honest and caring person, knows his business and I am thrilled to be a part of it.
Steve Hobson
California Color Works
Personally, I think the Cafe is worth $99 dollars per month or more. There is so much value for the money. I mean where can you go for a step by step guide on how to set up and build a business for $37 dollars a month?
Thomas Drake
A New Leaf Painting
I have been on board for some time now and I must say... I have never gotten so much done in so little time. The consistent frequent positive encouragement really helps with my inner motivation....Important task are stated as goals each week and then we celebrate one another as things get done! I encourage anyone to get on board and then watch out....you will never be the same 🙂
Honest feedback. Positive and uplifting.
On a scale of 1-10, how would you rate your experience?
10 Cutting edge info. Quick response of questions on the Facebook page. No hidden fees or charges. Honest feedback. Positive and uplifting.
I just wanted to thank you for putting up that Facebook seminar on the DYB (Café) website.
It was really insightful and thanks to the tips and tricks I learned from April I am proud to say that our last two "Ads" were the most successful we've ever had, I believe this is due to the insights you provided about making the Ads look like ABA.
I have really focused on the Entertainment aspect of GIE.
(See photo- 545 reactions, 7 comments, 110 shares)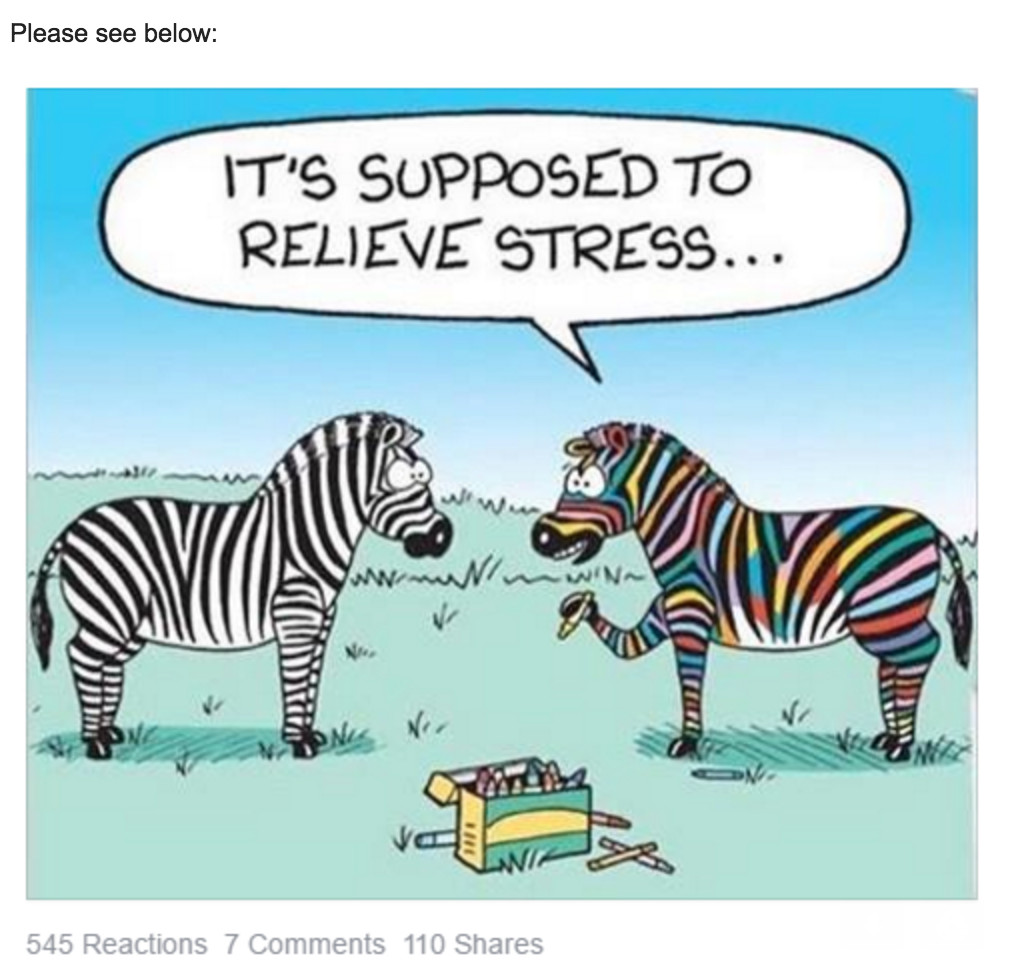 Because Steve, has helped me to grow in my emotional IQ more than any other coach I've ever had. I believe that he genuinely cares about the people he works with; his community has an insane amount of value and I am very grateful to have to opportunity to work with Steve and the DYB Community. Thank you.
"increase revenue and streamline all processes"
Steve and DYB have helped us focus on what we need to do to increase revenue and streamline all processes.
Helped us to implement automation so we can spend more time doing other needed tasks.
I am really glad I signed up...
I am really glad I signed up with you guys. I had been on the fence for quite some time, don't know why I just hadn't pulled the trigger on it.
Your system is awesome and working hard to find the time to put both feet in. I'm figuring it out slowly. Being (hard-headed) doesn't help keep guys and lacking leadership skills. I'll get it thanks to you and post from the DYB Group.
I just wanted to say thank you. I been reading comments and reviews it's amazing how many people DYB has helped. You have helped people pull out of complete collapse and ruin to running a million-dollar company so Thank You For everything that you guys do just the free stuff you give out is amazing.
my future is a lot brighter
Prior to joining DYB, I felt like I was traversing the land of business ownership by myself.
Steve and the DYB team have helped me rebuild my business to something of value and meaning.
I now have a Board of Directors, A group of people that care about my success. My families and my future is a lot brighter thanks to you the DYB systems. Thanks, DYB
Ron Rice Painting & Consulting
PS - You have no equals!!!!
...There is real value in what you offer. I picked up on some of your ideas and feel that they have been helpful. Great practical and usable advice. Outstanding service...
...I see you guys as the best resource I have encountered on the internet.
Thanks, Michael McNamara
p.s. You have no equals!!!!
broken $1m in revenue
Luckily I started 2-3 months into business with DYB guiding me.
Using 90% of DYB systems we have broken $1m in revenue in 2 1/2 years in business.
The DYB systems have shaped and created what we as a company are today. Thanks for everything and I'm honored to be a part of this wonderful blessing.
American Veteran Painting
The atmosphere is always encouraging, it answers most if not all of my questions, it provides a variety of opportunities and tools to progress in business, life, and community.
Sometimes I think of where I would be and what other kind of habits I would have formed if it wasn't for Steve and this (DYB) Community. DYB Rocks!
Thank you for the mini DYB "Blueprint". I will always have it with me now to keep me on track and to help spread your message. I appreciate all your hard work and value that you guys bring to the community. Couldn't be happier.
I have been a member since day one and also coached by Steve since shortly he was accepting clients. I have more than doubled my business, streamlined everything, found more time for myself and the family, and have a well-balanced life.
wealth of knowledge
Great support from other contractors from around the world.
Such a wealth of knowledge and experience helping each other grow in all aspects of their business.
I've learned about technology that I never knew existed nor did I know to even search for it.
Steve Burnett, I wanted to say thank you for having the live chat the other day. I took your advice to show my employees extra love and support.
Your simple advice has done wonders in keeping them motivated.
I've read your book, it was a gift from Matthew McHugh - I'm very grateful for this group; I don't post often, but I read/see every post/comment.
Keep killing it everyone - us painters know our job is very important.
I want to THANK YOU for a great website. The DYB Cafe' is probably the best online portal for helping painters, period! (Use this as a testimonial, if you'd like).
I have purchased a few programs, and the DYB Cafe's is far above and beyond.
Thank you. Thank you!
exceeded my expectations
The group exceeded my expectations beyond anything I could imagine.
I am new to the painting business and not only is the advice and sharing top notch, everyone - hosts, members, etc-are super nice.
There are no mean or snarky comments EVER! It is always a welcoming, helpful space.
While I have intentionally not grown the size of my company this year, I have intentionally grown the profit margin, especially with the Target Market exercise Steve shared with us. Having the focus of what jobs and customers to take on I have nearly doubled our net profit margin from last year YTD to this year YTD. Very cool. I realize the numbers may change slightly by the end of the year (up or down,) but so far this is very encouraging.
I'm here to testify that having a business coach pays dividends folks. I've been a member of this community for a few short months - what I've taken away and implemented in my business has had a tremendous positive impact on me, my employees, and the business. Steve's motto holds true - you save money having a coach. It's true!
Many thanks to Steve Burnett and his DYB System. You have a huge fan right here.
If you're like me (I still have a LONG way to go) and are roaming the earth wondering what the next step is in your business, consider using Steve or one of the other coaches available here. The investment is worth the ROI you will recognize if you implement his system.
...tripling our sales!
My experience with DYB has been tremendous so far.
Steve and the entire team have been instrumental in growing my business and tripling our sales from the entire year of 2017 by April of 2018. We have won tons of repeat business with the program that Steve has set up.
Everyone on the DYB team is super responsive and quick to lend a helping hand with anything I need.
I cannot say enough about how great this group is and I am excited to grow even more in the future with the coaching and guidance from DYB!
Sam Reuter - Painter Pro
CEO & Founder
Haven't Been This Excited About What I Do In Years!
I clicked the "I'm in for a $1" button. Wow! This is awesome. I turn 55 this coming week and I'm finally giving up on figuring it out as I go. Thanks everyone. In less than one week I've been on here and in the vault so much my wife thinks I must be having an affair. LOL. This is the boost I didn't even know I needed. I haven't been this excited about what I do for years.
UPDATE:
I was going to wait until Friday to share this as a "Big Win" but I just can't contain my emotions that long. Today, Oct 12, I collected final payment for the job we completed yesterday. I have now officially doubled my business from last year.
We also currently have three other ongoing projects, more exterior work sold than weather will permit us to get to this year so we've booked some for spring, and we have December and the first half of January booked solid with interior work. Life is good, DYB Rocks!!



Day 20 today!!! I woke up at 2:30AM and was just so excited I could not sleep.
Everything is clicking into place in my head like magic.
I already am successful, it has taken me 12 years of trial and error and 80 hour work weeks though and I am not doing 1/100 of what DYB is laying out.
What will happen as I start implementing these principles?
I know I blaspheme Steve, but I don't even need caffeine to get out of bed anymore!
I have not been this excited about anything in the last 10 years and I am not just talking business.
This is impacting my health, relationships, psychology and spirituality in ways I never would have imagined.
Let's DYB people!
Hi All, just finished with a 1-1 coaching session with Steve, like the mastermind on Steroids or should I say caffeinated Steroids!!!!!! I've had other coaches before and most of them just wanted to make sure they were on the right side of the cash register. If you want real growth personal and professional ( there's time when I feel I'm on the couch talking to Dr. Steve) and insight into how to make your business cruise the "one on one" is the way to go!!!! Unless you are a direct competitor of mine, which in that case, you should really consider doing what you usually do - the same thing you always do. See you in the stratosphere. Rock On!
Rating? 10 out of 10
Not only is this a community and coaches that have helped my business. Its a group of high integrity individuals that share freely with ideas and resources that enrich your life. I know that sounds airy fairy but just by being a part of the group and implementing the ABCs my relationships outside my business have flourished which intern leads to a healthy bottom line.
deep appreciation
I just want to take a moment to express my deep appreciation and thankfulness to Steve Burnett and April Burnett, and the rest of DYB.
For over a month now I have been up at 5:00~5:15 reading and then doing jam sessions. But honestly, it's more than that. They have provided a catalyst and then support for a mindset change.
My company had a rough year last year, but the hope I have for the future is taking root due to many of the lessons and encouragement I have received from all of you.
I praise the Lord for His sustaining me and for the growth I see Him working in me. I believe this group is a major tool for all of this.
THANK YOU