Testimonials - DYB Café
I've been apart of the group for a month and I love the Facebook group. I need to start getting more in the whole DYB group. It's great all the way around so far.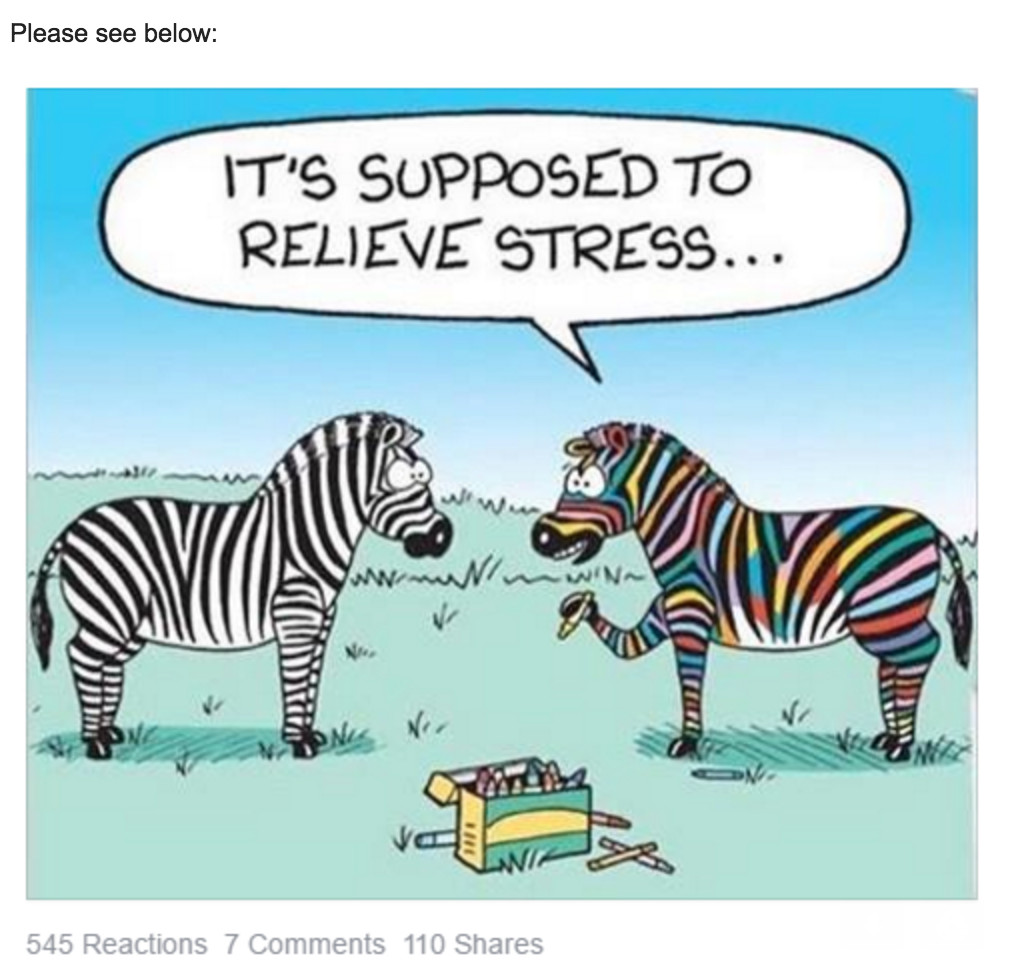 Brian Aguirre
Office Manager
I just wanted to thank you for putting up that Facebook seminar on the DYB (Café) website.
It was really insightful and thanks to the tips and tricks I learned from April I am proud to say that our last two "Ads" were the most successful we've ever had, I believe this is due to the insights you provided about making the Ads look like ABA.
I have really focused on the Entertainment aspect of GIE.
(See photo- 545 reactions, 7 comments, 110 shares)
Steve Burnett, I wanted to say thank you for having the live chat the other day. I took your advice to show my employees extra love and support.
Your simple advice has done wonders in keeping them motivated.
I've read your book, it was a gift from Matthew McHugh - I'm very grateful for this group; I don't post often, but I read/see every post/comment.
Keep killing it everyone - us painters know our job is very important.
The atmosphere is always encouraging, it answers most if not all of my questions, it provides a variety of opportunities and tools to progress in business, life, and community.
Sometimes I think of where I would be and what other kind of habits I would have formed if it wasn't for Steve and this (DYB) Community. DYB Rocks!
Thomas Drake
A New Leaf Painting
Personally, I think the Cafe is worth $99 dollars per month or more. There is so much value for the money. I mean where can you go for a step by step guide on how to set up and build a business for $37 dollars a month?
Mark Forsythe
Owner - Mark Forsythe Painting
10 out of 10
One a Scale of 1-10, how would you rate your experience?
10 out of 10 The guidance 🙂
Ted Komacek
Owner TJ's Painting & Renovations Co.
I want to THANK YOU for a great website. The DYB Cafe' is probably the best online portal for helping painters, period! (Use this as a testimonial, if you'd like).
I have purchased a few programs, and the DYB Cafe's is far above and beyond.
Thank you. Thank you!
Jimmy Canabe
Owner - Canabe Color Expert
Great coaching.
Great road maps for contractors to follow. Great coaching.
Joe Solis
ABC Painting & Drywall
I am really glad I signed up...
I am really glad I signed up with you guys. I had been on the fence for quite some time, don't know why I just hadn't pulled the trigger on it.
Your system is awesome and working hard to find the time to put both feet in. I'm figuring it out slowly. Being (hard-headed) doesn't help keep guys and lacking leadership skills. I'll get it thanks to you and post from the DYB Group.
While I have intentionally not grown the size of my company this year, I have intentionally grown the profit margin, especially with the Target Market exercise Steve shared with us. Having the focus of what jobs and customers to take on I have nearly doubled our net profit margin from last year YTD to this year YTD. Very cool. I realize the numbers may change slightly by the end of the year (up or down,) but so far this is very encouraging.
You guys and gals are far more than just "helpful." So much talent being accessible pretty much any time of the day is an incredible asset to have on my team! Thank you.
Curtis Tankersley
Owner - Just Add Paint
I think the service is great!
I think the service is great! Love the support, still getting to all the online info and looking forward to trying a peer group in the future as time opens up.
Day 20 today!!! I woke up at 2:30AM and was just so excited I could not sleep.
Everything is clicking into place in my head like magic.
I already am successful, it has taken me 12 years of trial and error and 80 hour work weeks though and I am not doing 1/100 of what DYB is laying out.
What will happen as I start implementing these principles?
I know I blaspheme Steve, but I don't even need caffeine to get out of bed anymore!
I have not been this excited about anything in the last 10 years and I am not just talking business.
This is impacting my health, relationships, psychology and spirituality in ways I never would have imagined.
Let's DYB people!
Awesome info and very helpful! You all are on top of answering our questions and it really helps us! Thank you!!!
I'm becoming such a caring soul...Since joining DYB I have become much more pleasant to work with. Even the telemarketers, I no longer hang up on them. Just straight up, not interested... I feel good.
Michael McNamara
Owner - Michael McNamara's Precision Painting
PS - You have no equals!!!!
...There is real value in what you offer. I picked up on some of your ideas and feel that they have been helpful. Great practical and usable advice. Outstanding service...
...I see you guys as the best resource I have encountered on the internet.
Thanks, Michael McNamara
p.s. You have no equals!!!!
exceeded my expectations
The group exceeded my expectations beyond anything I could imagine.
I am new to the painting business and not only is the advice and sharing top notch, everyone - hosts, members, etc-are super nice.
There are no mean or snarky comments EVER! It is always a welcoming, helpful space.
wealth of knowledge
Great support from other contractors from around the world.
Such a wealth of knowledge and experience helping each other grow in all aspects of their business.
I've learned about technology that I never knew existed nor did I know to even search for it.
DYB is just what my company needed
This community and everything that comes with the DYB is just what my company needed.
It is so easy to just trudge along day to day with no direction when starting any business.
I will be honest when I first started on my own I thought I had it all figured out...do good work, referrals and the promised land.
There is so much more to running a successful painting business that thrives and grows to meet the ever changing economy.
It is all here!
Where else can you go and get a marketing plan tailored to a painting business needs?
The Mastermind group with Ron Ramsden has opened my eyes completely to how technology now influences the marketing world.
Thank you Ron for your awesome group and thank you Steve and April Burnett for all you do and the knowledge you share for all to learn for such a marginal fee for what you receive.
...solid and implementable
The information is solid and implementable, and the caring attitude of Steve and April is great!
Although I don't seem to get the time I would like to learn more I really like the honesty and willingness to help that the group appears to display.
Andrew Picone
Owner - Andrew Picone Painting and Paper Hanging
"...incredible."
On a scale of 1-10, how would you rate your experience?
10 The amount of information available is incredible.
Ray Rahni
Owner - Paint Track Painting Services
I might not want all my competitors on it 😉
Steven Henn
Brushstrokes Painting Company
Haven't Been This Excited About What I Do In Years!
I clicked the "I'm in for a $1" button. Wow! This is awesome. I turn 55 this coming week and I'm finally giving up on figuring it out as I go. Thanks everyone. In less than one week I've been on here and in the vault so much my wife thinks I must be having an affair. LOL. This is the boost I didn't even know I needed. I haven't been this excited about what I do for years.
UPDATE:
I was going to wait until Friday to share this as a "Big Win" but I just can't contain my emotions that long. Today, Oct 12, I collected final payment for the job we completed yesterday. I have now officially doubled my business from last year.
We also currently have three other ongoing projects, more exterior work sold than weather will permit us to get to this year so we've booked some for spring, and we have December and the first half of January booked solid with interior work. Life is good, DYB Rocks!!



I know that we are a little slow in getting moving but I think your program is awesome.
I love the fact that Christ is the center in the decision making. I look forward to our growth together.
Lance Broat
Venice Print Center
Answer: DYB
This is a good question in my year in review,
Question: "What is the greatest influence on me in the last year?"
Answer: DYB